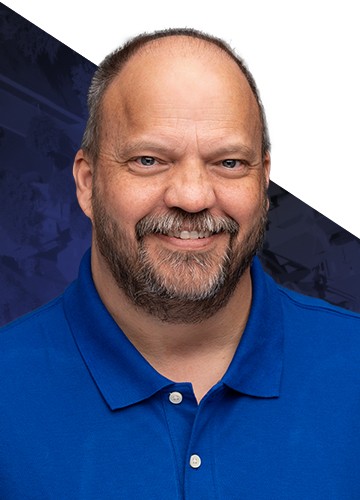 (918) 341-2800
(918) 341-6115 fax
(918) 277-9281 cell phone

[email protected]
2104 S. Hwy 66
Claremore OK, 74019
Receive Email Alerts from Me
The desire to help others has always been one of Jim Courtney's strong suits. The best way to be successful in service is through education. After earning his bachelors in education, Jim continued learning to earn his masters in Educational Administration. Throughout his 17 year career in education in various leadership positions, he has always sought to be among the top. Relocating to Claremore, Jim earned his real estate license in 2002 to become a full time Realtor. He sold $1.2 million in his first year helping 25 families realize their dream of home ownership. During the past 19 years, Jim has gone on to sell over $30+ million dollars of real estate establishing himself among Claremore's top Realtors. Seeking to better serve his clients, Jim continued learning by earning the designation of Graduate of Real Estate Institute (GRI) in 2010 and the designation of Certified Real Estate Specialist (CRS) in 2015.
While Jim is experienced in meeting all real estate needs, he has made a few specialties. His knowledge of helping investors flip investment properties and build a rental inventory is well known throughout the area. Jim has also become experienced in assisting Seniors in their life transitions in relation to their homes and real estate investments. Jim says, "Developing relationships is the most rewarding part of any real estate transaction".
Jim has been married to college sweetheart Melissa for 34 years. They have 3 beautiful daughters, an awesome son-in-law and 3 amazing grandchildren. Jim continues to be active by volunteering in Melissa's classroom and taking a strong interest in their daughters' education. Jim believes that "Claremore is a wonderful place to live and rear my family. The community has so much to offer the changing families of today."