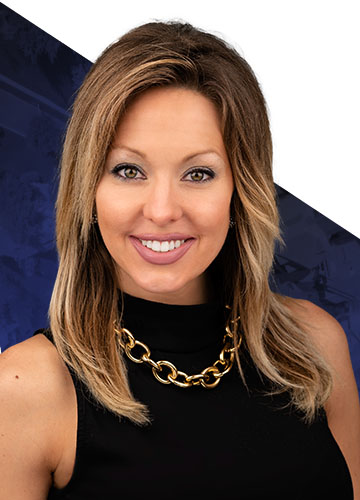 (918) 341-2800
(918) 341-6115 fax
(918) 557-1521 cell phone

[email protected]
2104 S. Hwy 66
Claremore OK, 74019
Receive Email Alerts from Me
Lynsey has lived in Claremore most of her life and is a graduate of Claremore-Sequoyah. Knowing the direction, she wanted to go, she enrolled in the cosmetology program at Northeast Technology Center at age 16 and achieved her Cosmetology License just weeks after graduation from High School. She went on to be very successful in her career as a stylist/owner for nearly 20 years.  
Lynsey is Married to her high school sweetheart David, whom she says is her best friend and the love of her life, they have two beautiful daughters together. She and her family are active members of Harvest Baptist Church.   
She now works as a full-time Sales Associate with OklaHomes Realtors, specializing in Residential real estate. When not selling Real Estate, she enjoys spending time with her family, being outdoors on their land. She also is a Pyro girl! She holds a commercial shooters license for Pyrotechnics and is an active part of her family-owned fireworks retail store, Lady Luck Fireworks in Claremore. 
She is energetic, fun, and friendly and looks forward to new opportunities to build lasting relationships with people. She knows the importance of service, integrity and connection to her clients, as many of her former clients had been with her for 15 + years. She pays close attention to detail, is Honest, committed, and passionate about whatever she is doing. She is dedicated to those she serves! 
Give Lynsey a call today and let her assist you into getting into the home of your dreams.  
My Clients are my Priority!