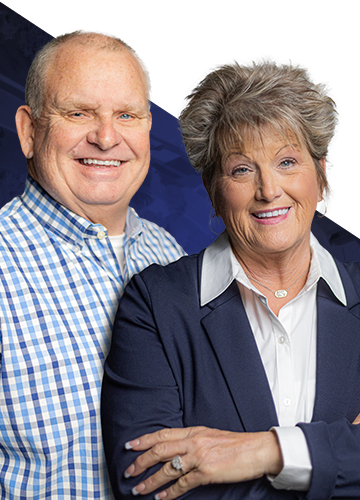 (918) 341-2800
(918) 341-6115 fax
(918) 637-3513 cell phone

[email protected]
2104 S. Hwy 66
Claremore OK, 74019
Receive Email Alerts from Me
Paul and Lisa have been married for thirty years and have lived in all types of homes, in all types of neighborhoods and all sizes of communities. Their experience makes them an excellent choice to help you make your Real Estate Dreams become a reality. Whether buying or selling they will make certain to keep you informed and be there for you each step of the way.
Paul has been dedicated to the best possible service ever since he started working in a small-town grocery store at the age of thirteen. His work ethic cannot be doubted, whether teaching, coaching, or as an administrator, he has always been able to get the job done. Coming from the education world he has an attitude of if he helps one person in his career, he has done a good job. 
Lisa has had over thirty years of experience working with people previously to being a realtor which is what it is really all about for her. She has had a love affair with homes from a very young age. She has always been dedicated to customer service and is the type of person who can always put a smile on your face. 
A home is one of the largest investments that you will ever make. It would be an honor for Paul and Lisa to help you through the buying or selling process. They are honest, hardworking, aggressive, loyal and will do whatever it takes to get the job done. They look forward to providing you with a comfortable, and enjoyable adventure fulfilling your real estate needs.